Let's play together! KakaoGame
You can play Kakao games with your KakaoTalk friends using your Kakao Account. Enjoy various games ranging from casual games to RPG and board games with your friends!
RPG, Quiz and More! KakaoGame has everything!
Kakao Games has over 500 games.
Play Kakao games anywhere anytime!
Pre-registration service for trendy mobile gamers.
KakaoGame users get notifications for a new game
release as well as special rewards!
Go to Pre-Registration Page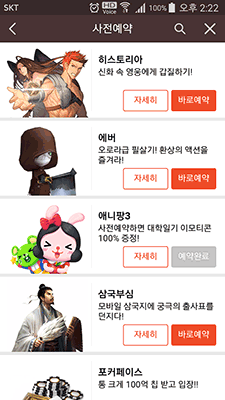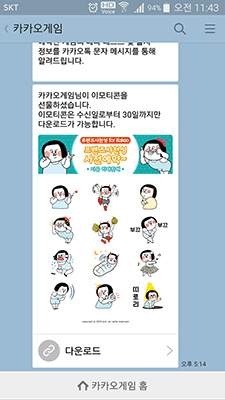 Kakao Game Shop - Mobile game distribution channel where users can enjoy Kakao games as well as benefits.
Don't miss KakaoGame shop's cash-back benefit,
giving you back part of the money you spend on Kakao games.
Go to KakaoGame shopt
kakao game Successful Mobile Game Business. KakaoGame will help you get started.
From a general partnership agreement to publishing and Friends Game,
we look forward to getting proposals from many partners who will be the next leader of the mobile game market.
More info