KakaoMusic Share music, share happiness.
Enjoy your friends' favorite music.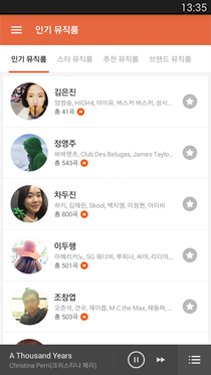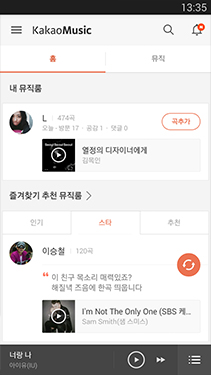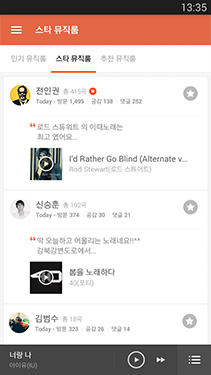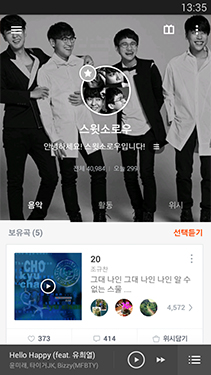 Music rooms curated by your favorite artists.
Wondering what your favorite artists are listening to?
Listen to their playlists and the stories behind
the songs they love now.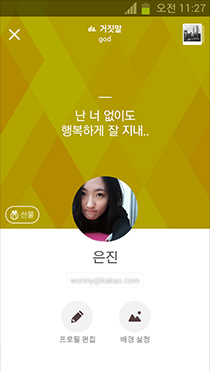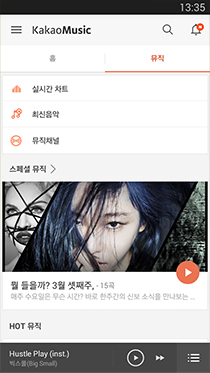 Add music on your KakaoTalk profile.
Let this one of a kind feature express
who you are with music.
Now offering streaming!
Even more listening freedom on KakaoMusic.
Express yourself
Sometimes a song says it all.
Share it on KakaoStory.